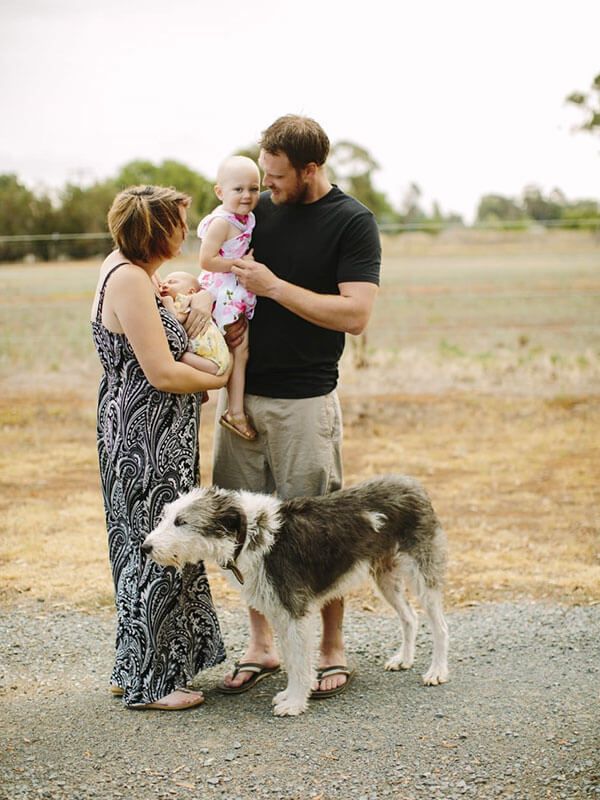 About Us
We are family owned and operated small business dedicated to our customers. Our aim is to offer a convenient and efficient delivery service to give you more time doing what you love! We also offer pick up from our warehouse, at arranged times. Our aim is to please you!!
We have a no minimum order to classify for our free delivery, no order is too big or small. We have access to over 400, 000 products so if you cant find what you are after just shoot us a message and we will source it for you.
Travis and Melissa Blair along with their 2 beautiful daughters, Eliza and Kirrilly are the owners and operators of Invergordon Discount Feeds, which is based on there small farm Tramel Park. They are animal lovers and their place is currently home to an ever growing horse family, dog and cats.
Melissa is a qualified Equine Myofunctional Therapist, and still works as a horse masseur as well as running the feed store. She also has over 20 years experience in the horse industry, from pony club, competing in many disciplines, re educating and re homing standardbreds, working in both the harness and galloping industries to handling young stock and teaching riding lessons, Melissa has dedicated her life to horses. She has a huge passion for herbs and equine nutrition and is happy to help set up feed and/or herbal plans, with consultation from professionals where needed.